Design team hosts community input forum
March 08, 2019
Summary: The convention center design team led by Convergence Design participated in three days of stakeholder meetings, including a public forum, in Bloomington and Monroe County, Indiana.
Bloomington residents now get their turn to say how the Monroe Convention Center expansion should move forward. Wednesday night's first public forum didn't include blueprints, building designs, or site plans - only comments, visions and concerns. There were plenty of questions too, but most went unanswered.
Kate Rosenbarger and Ryan Hesselink live four blocks away. Rosenbarger says they use the B-Line trail next to the convention center to get into town every day.
"They really are just here to listen, in a way they couldn't answer a lot of questions, and I like that because there's no plan," says Rosenbarger.
Rosenbarger says she thinks the design should integrate the bordering neighborhood creating a space for visitors and residents.
"So a first floor that is commercial and residential and maybe co-work so that people that live here can use it."
More than 30 residents and city leaders sat in groups discussing limitations of the current center and concerns of future development.
In just more than an hour, large white sheets of paper were covered with ideas that read "public gathering space, artist studios, sustainable facility, and natural daylight."
Kris Murphy is co-owner of the Indiana Toy and Comic Expo based at the Monroe Convention Center. He says he needs more space, but doesn't want to leave Bloomington.
"Indy we did for two years, too big of a scene for us, we're more of a home grown show," says Murphy.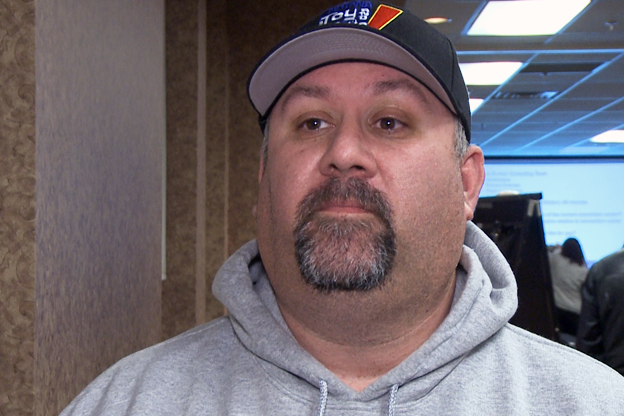 Convention center officials say Bloomington is the second most requested city for convention space in the state next to Indianapolis.
Convergence Design Principal David Greusel says they've met with more than 300 stakeholders over three days to design a convention center that fits the community.
"This is probably the most extensive public outreach we've ever done in association with a project so I think it speaks well to Bloomington and the interest the community has in the project," says Greusel.
Go to https://indianapublicmedia.org/news/monroe-convention-center-expansion-takes-next-step-of-design-phase.php